Well, Belize is an amazing honeymoon destination, offering the full package: beautiful beaches, lush rainforest, waterfalls with tranquil pools for secluded swimming, towering Mayan ruins, vast cave systems, and fantastic resorts. 
As a newlywed couple, you must be looking for an all-inclusive resort for a honeymoon. Belize has the best destination for couples and is also popular with ecotourists. 
Usually, lovers prefer paradisiacal destinations with upscale hotels in Belize for a honeymoon, to have a comfortable stay.  
After the wedding comes the best of the rewards in the form of a honeymoon. Undecided about the best honeymoon destination for couples? If you like exotic countries, Belize hides an extraordinary natural beauty, halfway between the jungle and the Caribbean Sea. 
The post covers the Information for the honeymoon couples in Belize. What are you waiting for? Let's dive in…
Why choose Belize for a honeymoon?
Belize currently has only a few modest infrastructures. It is however distinguished by its still beautifully preserved nature. Far from mass tourism, this country will satisfy the desires of a change of scenery for lovers in search of adventure. 
For example, they can explore the Mayan site of Lamanai, which can be accessed by boat. The ruins are located in the middle of a dense and lush jungle, which shelters a diversified fauna.
In addition to exploring these vestiges of a time gone by, the newlyweds will also be able to hike through the forests and the various trails of the country. 
To truly appreciate the charm of Belize, it's important to spare some time. Following are a few of the reasons to choose Belize as your ultimate honeymoon destination.
Many beaches for lounging and swimming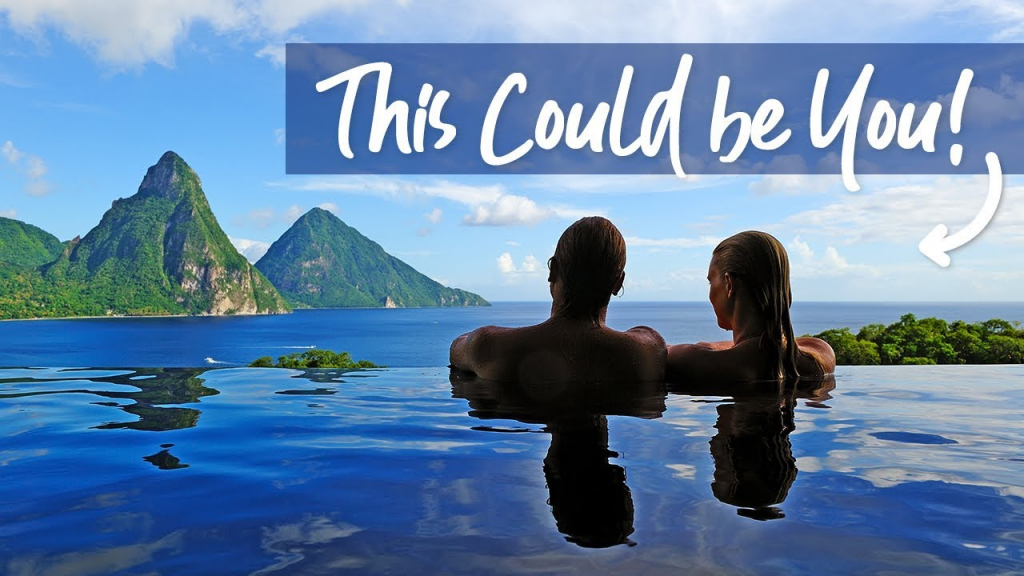 With its 386 kilometers of coastline, Belize has nothing to envy to other tropical countries, where most newlyweds are rushing for their honeymoon. Whether you prefer busy beaches or quieter ones, there is something for everyone in Belize. Party-goers will favor the Placencia Peninsula for their stay, while those yearning for a little more serenity can head to Half Moon Caye. 
In any case, the lovebirds will be able to spend idyllic days under the sun stretched out on their hammock. The swimming sessions will also be there. 
The country also has different best tourist destinations in Belize for couples that are suitable for scuba diving for experienced divers. Hammerhead sharks, barracudas, reef sharks or rays are just some of the sea creatures that can be encountered in these depths. 
Snorkelers can explore the coral reefs surrounding the Blue Hole. To enjoy a breathtaking view of the latter, a short helicopter tour is recommended. The latter will also allow you to fly over the surrounding islets.
Less complex Entry requirements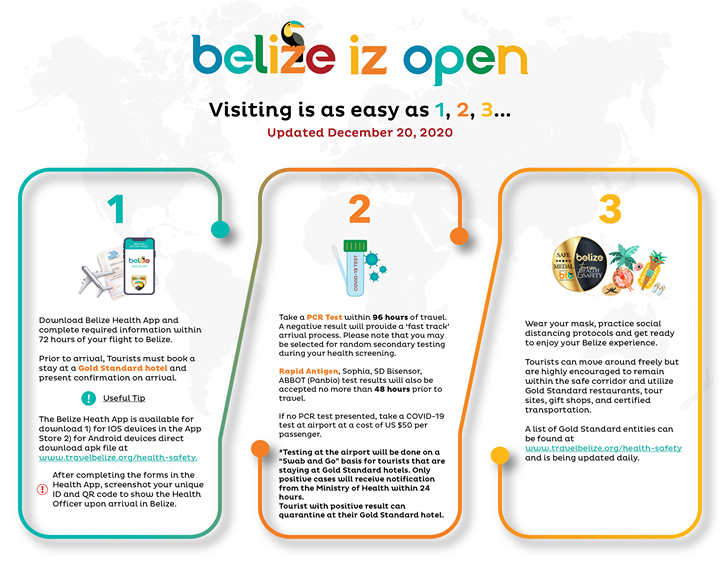 Having a valid passport and official identification and filling out a customs immigration form that will be delivered free of charge at the border are the only requirements that are needed to enter the country as a tourist. This form allows them to be as visitors for 30 days and it will be normal if they ask for proof of accommodation during their stay.
Due to how accessible it is to enter the country, the Belizean authorities ask that entry be through authorized points and not through irregular areas. If you travel and leisure Belize by plane, you will have no problem, but if you will enter by road make sure that the guide enters you by the correct route.
When leaving the country, they will have to pay US $ 40 per person if it is by air, but also by land if it lasted more than 72 hours.
Best Hotels to stay for couples
Belize has the best hotels for romance. The hotels, in addition to having the best amenities, have one factor in common: they are surrounded by the paradisiacal natural settings that characterize Belize. This element makes the couples who visit them find in them the love niche they seek so much. 
The tranquility and privacy never before managed to be in communion from the same place. The resorts that we show below could be witnesses of the best love stories.
Coco Plum Island Resort
Not only is it the best in Central America, but it also stands out as the best hotel for Romance in the world awarded by thousands of TripAdvisor voters. Located on a small key or island, off the coast of Dangriga, 'Coco Plum Island Resort' has established itself over the years as the perfect corner of the Central American Caribbean for lovers.
Caribbean Beach Cabanas A PUR Hotel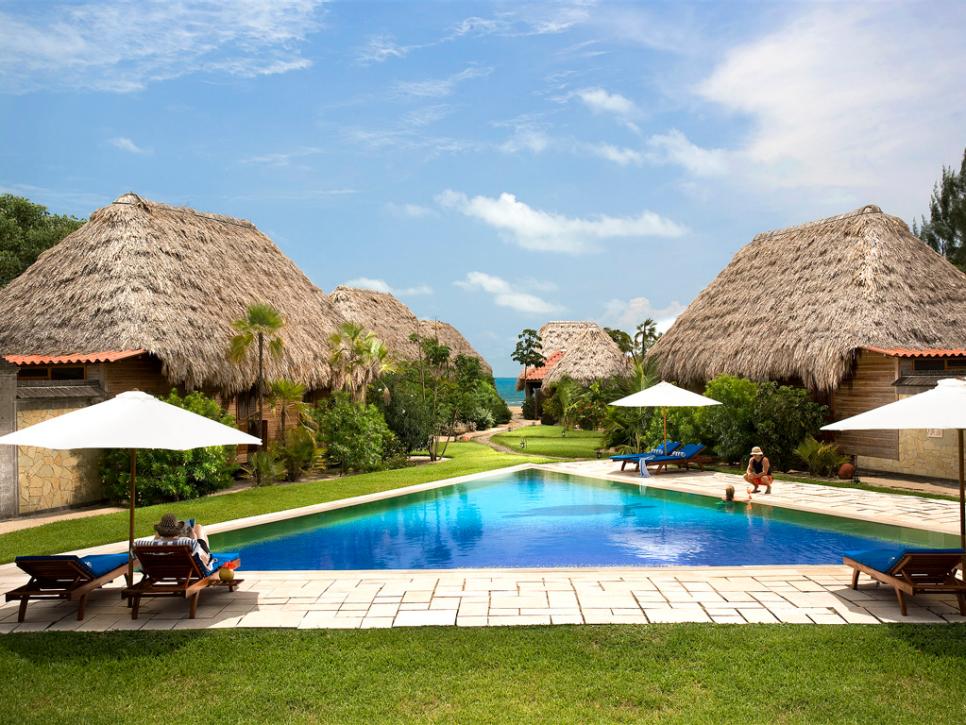 The quiet and remote environment of the Caribbean fishing village where it is located makes this exclusive hotel the perfect setting for a vacation. Its location a few steps from the center of Plasencia has guaranteed fun along the beautiful beach of the site.
Victoria House Resort & Spa
A spectacular hotel located on an impressive Caribbean island that offers its visitors different types of world-class accommodation. Its location near one of the most impressive natural wonders in the world. the Barrier Reef of Belize, offers exciting adventures to its guests. Ideal for a romantic getaway where couples will be treated with unique attention thanks to its exclusive service as a boutique hotel. 
Thatch Caye, a Muy'Ono Resort
A paradise to discover, this is this hotel located on an island in Belize with all-inclusive service. Guests can have a formidable experience in overwater bungalows and cabins on the island. The service is so exclusive that only 30 guests can stay to ensure a perfect experience for couples.
Matachica Resort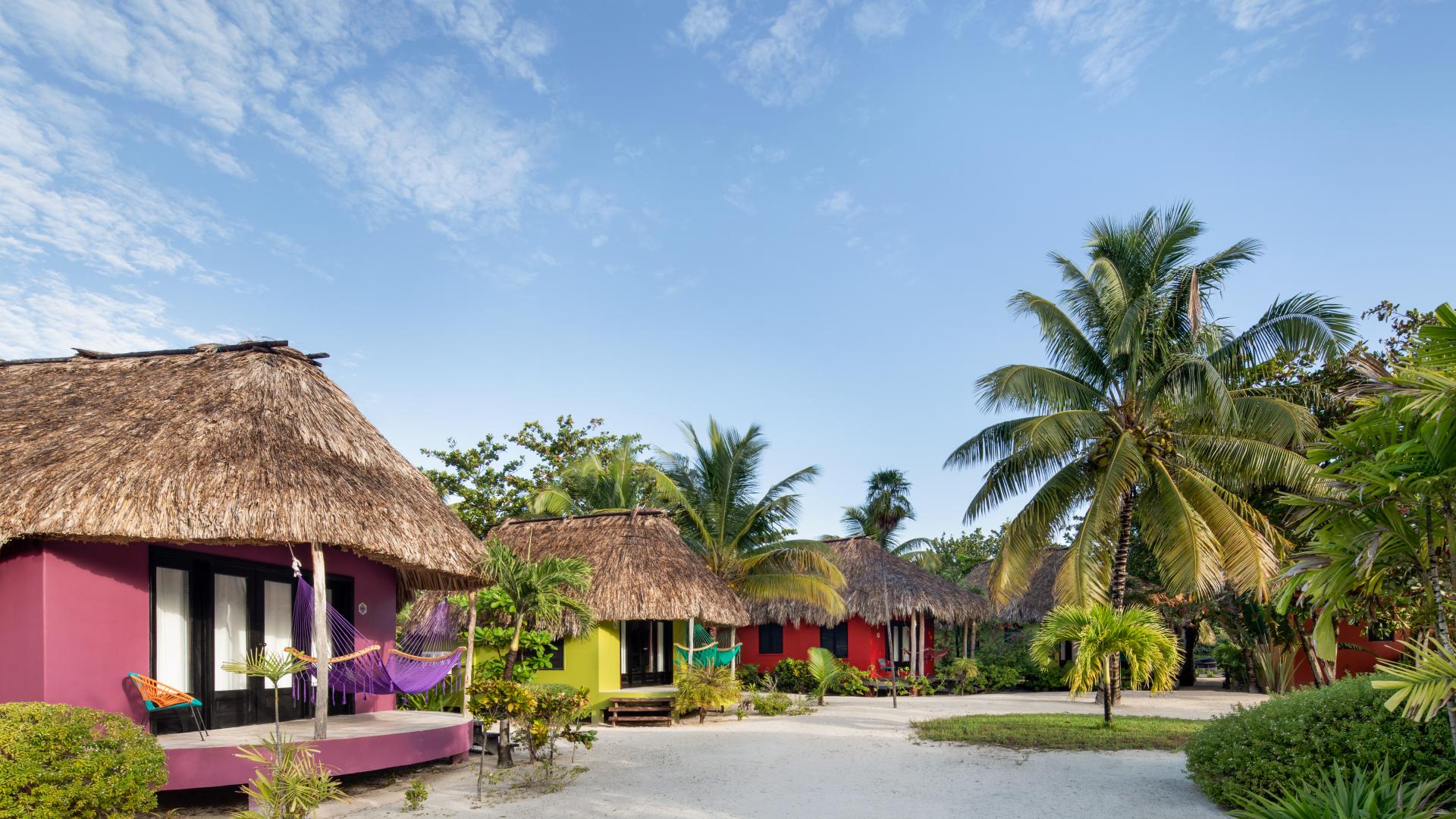 Relaxation awaits you at this hotel. 32 individual houses and villas with vibrant colors, equipped with a personal patio, offer the possibility of enjoying the spectacular landscapes of the sea. The entire resort is designed to provide a unique experience for adults. Honeymoons will have another meaning from this place with experiences such as diving and fishing as well as being able to enter the jungle. The best memories of life are waiting for you at this hotel located on Ambergris Caye.
Gaia riverlodge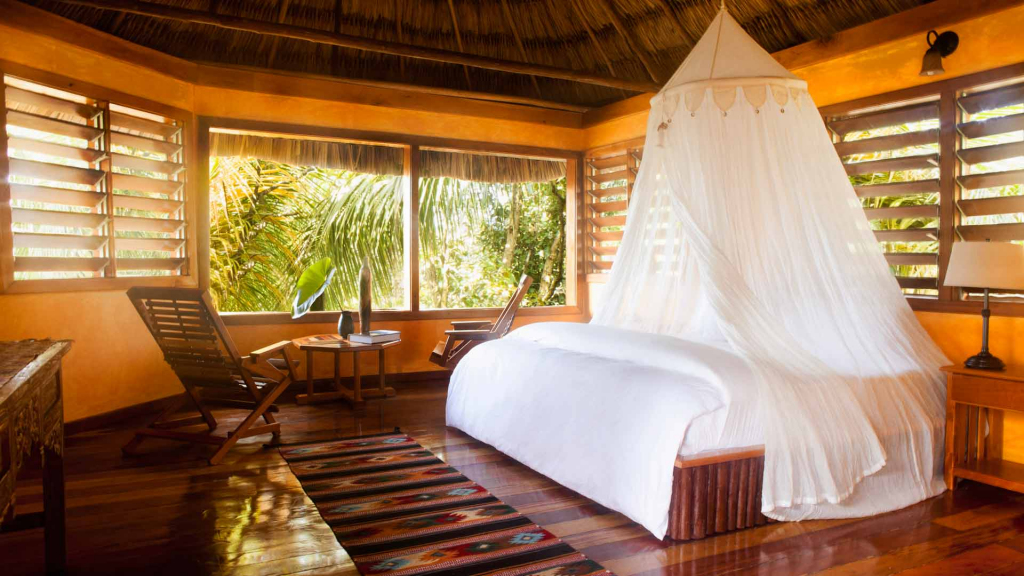 This Belize hotel is located on the top of the magnificent Five-Sisters Falls in the Mountain Pine Ridge Forest Reserve. Nature embraces this enclosure located one hour from San Ignacio where guests will be filled with energy in their private cabins accompanied by the sound of the waterfalls. The intimacy of the tropical forest is manifested with the contact only of nature with the song of native birds, butterflies and impressive flora.
Belize Boutique Resort & Spa
Located in the Mayan jungle of Belize, this modern boutique resort with a spa is the place that awaits you for a romantic experience like few others. It only has 20 rooms, which will make guests enjoy a peaceful stay to connect with romance. You will not have to worry about anything, all luxury services are considered. 
It is important to note that there are few gas stations and these usually close at 6 in the afternoon, even in the capital.
Top 5 Beaches for Honeymoon travelers
Belize is a country that borders the Caribbean Sea and is recognized worldwide for the majesty of the coasts that surround it, especially located in its capital, Belize City.
That is why a large part of the beaches of Belize is known as Natural Monuments and Protected Areas since they are home to a rich diversity of animal and plant species of important ecological value. This is mainly due to the strategic location of the coast of Belize.
In this sense, the following lines show the most relevant aspects of these beautiful sandy areas so that you can enjoy unique moments with your family, friends or partner on your next vacation in Belize. Definitely one of the trips that you will like the most. And if you are in Spain even better because this country has increased the tourist offer for this Caribbean country.
So without further ado, let's start with the list of the best beaches in Belize.
1. Caulker Caye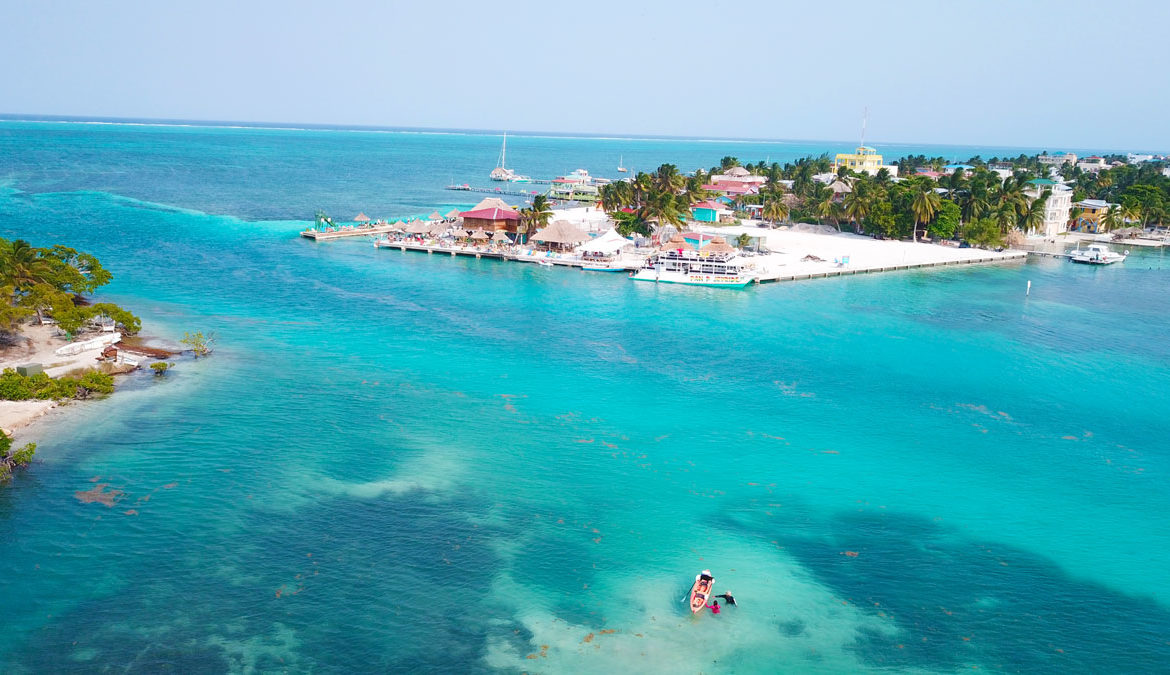 Caulker Caye is an ideal cove in Belize for snorkeling, windsurfing and diving, but it is also one of the destinations where you will get a lot of fun for the nightlife that identifies it. Likewise, Caulker Caye is one of the main tourist places in Belize thanks to the rich marine reserve that is found in its spaces, mainly composed of a barrier reef that you deserve to see.
2. Ambergris Caye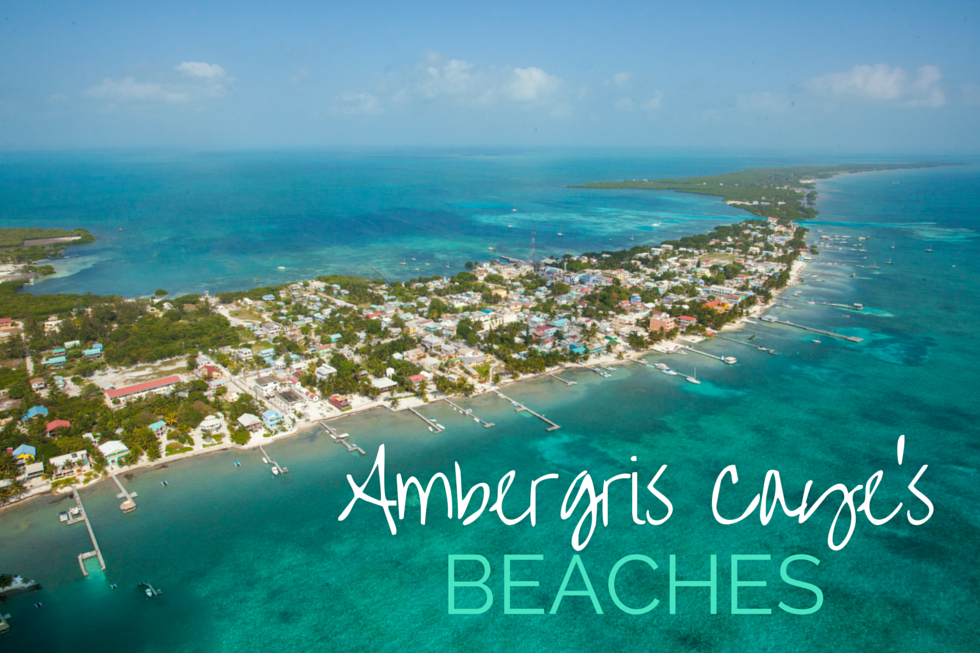 From practicing water sports to walking on cobblestone streets, this is what you can do in Ambergris Caye. It is the largest cove in Belize where large marine reserves are sheltered, characterized by its quiet and discreet environment. So if you want to escape to a relaxed place Ambergris Caye is the best destination for it.
3. Punta Gorda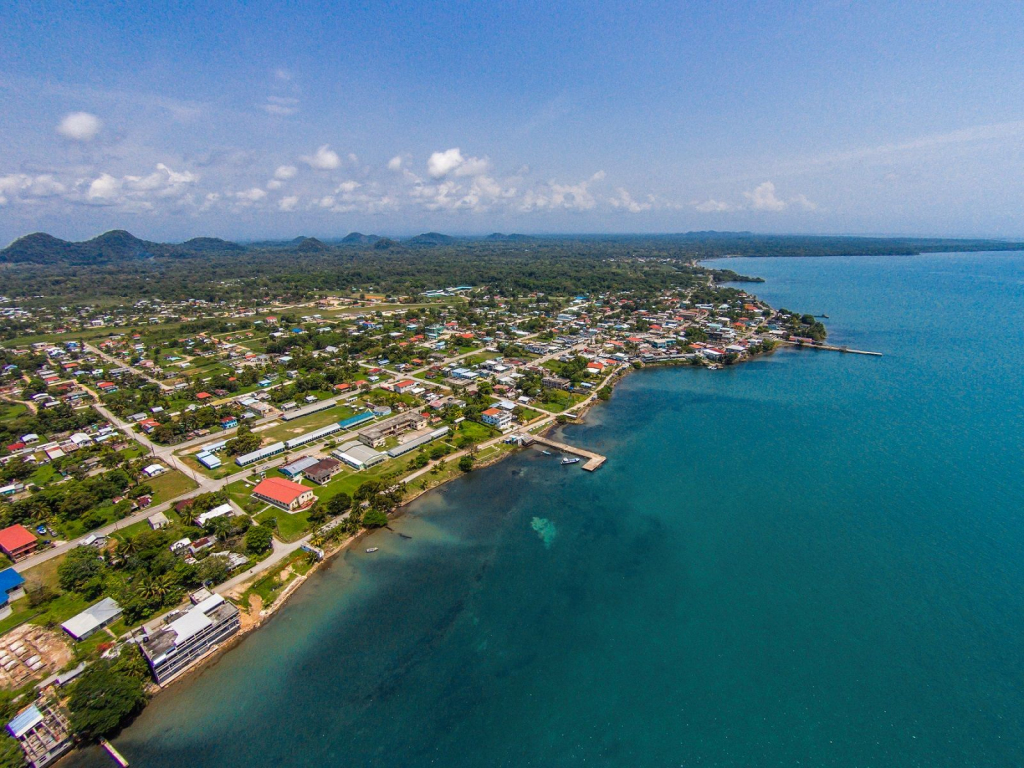 Punta Gorda is a town located in Toledo, a town where you will get less beach. However, it is one of the beaches to visit in Belize since you can discover caves, reefs, rivers, waterfalls and mountains that will make you live a different experience.
4. South Water
The largest marine reserve is on South Water Caye. To access it you can do it through the excursions in Belize that depart from Dangriga, Hopkins or Placencia. You can also stay in this sandy area but you must consider the high costs, since there are very few places designated for this purpose. Thanks to the fact that it has the richest barrier in marine fauna, you can practice snorkeling and diving. You will be able to see species such as: Manta rays, reef fish and sea birds.
5. Half Moon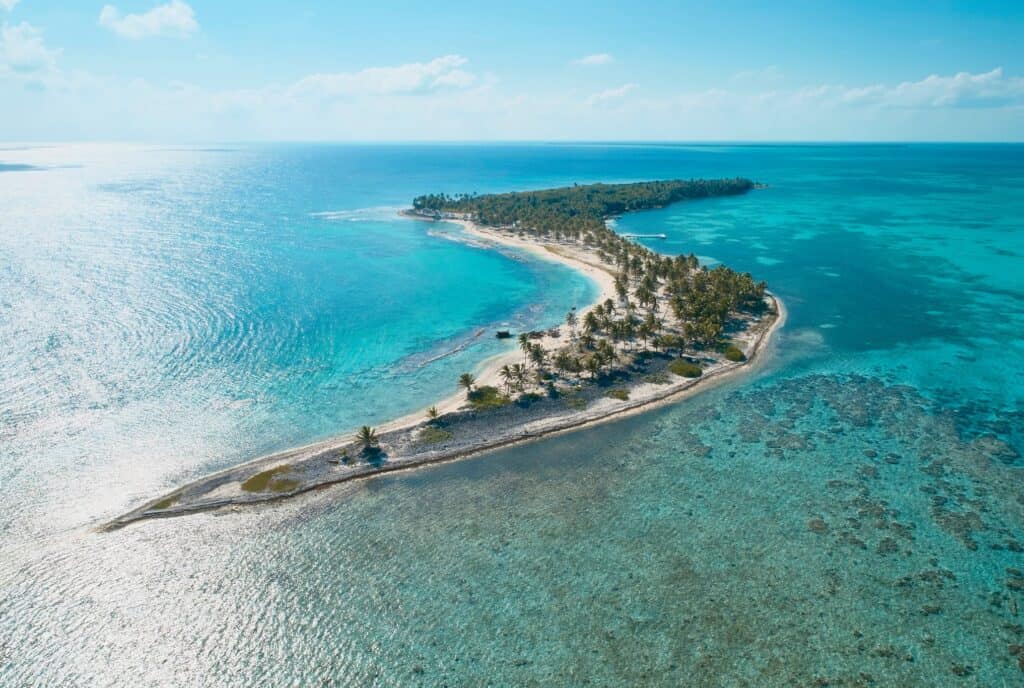 Half Moon Caye is considered a Natural Monument of Belize. The key is teeming with marine species such as corals, garden eels, and sponge formations. You will also find eagle rays, sea turtles and groupers. This marine diversity contributes to the practice of diving in these waters.
Belize City Attractions for Couples
If you want to go scuba diving, your best bet is to go offshore from Ambergris Caye, Caye Caulker or Placencia. The latter also includes among the most beautiful beaches in Belize. Discover its superb lagoon and the surrounding Garifuna villages. 
To visit Mayan sites, head to the Lamanai archaeological reserve, near the town of Indian Church. This region, formerly inhabited by the Mayans, is home to an architectural structure erected in the middle of the jungle. Then drop off your suitcases in San Ignacio. 
You will be near the cities of Caracol, Xunantunich, and Cahal Pech for archaeological and cultural tours, but also countless jungle treks and trips inside limestone caves such as Barton Creek.
Heading for the great barrier reef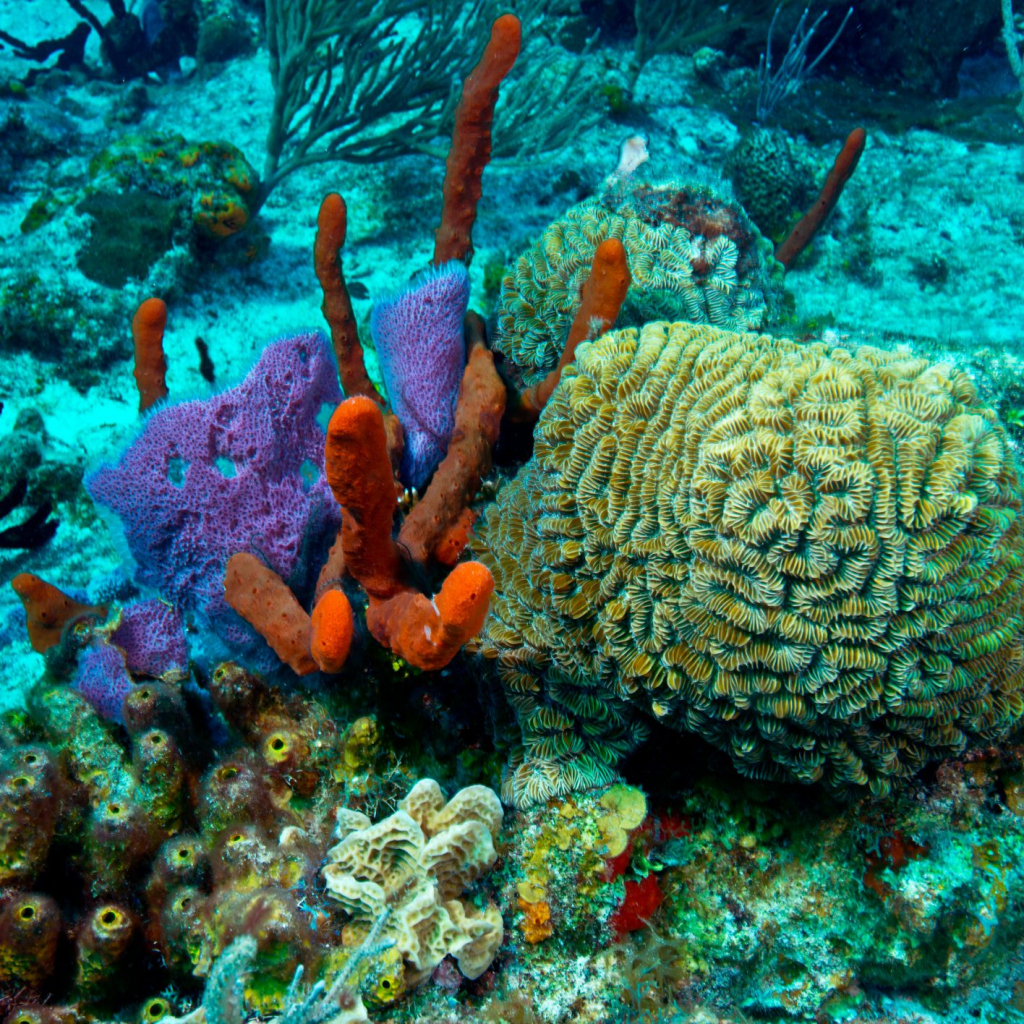 The Belize Barrier Reef is the second largest in the world, behind the Australian one, at 280 kilometers long. It is a great underwater paradise with more than 100 kinds of coral and 500 species of fish. In Ambergris Caye or Isla Bonita, where you can stay, is the picturesque town of San Pedro. A must-visit Caye Caulker and the Lighthouse reef. 
Without forgetting the Great Blue Hole or Great Blue Hole, an abyss in the sea. In it, its walls sink to more than 120 meters, descending into the depths of the ocean. If you go down this abyss you can enjoy an underwater landscape unique in the world, with stalactites and stalagmites, reef sharks…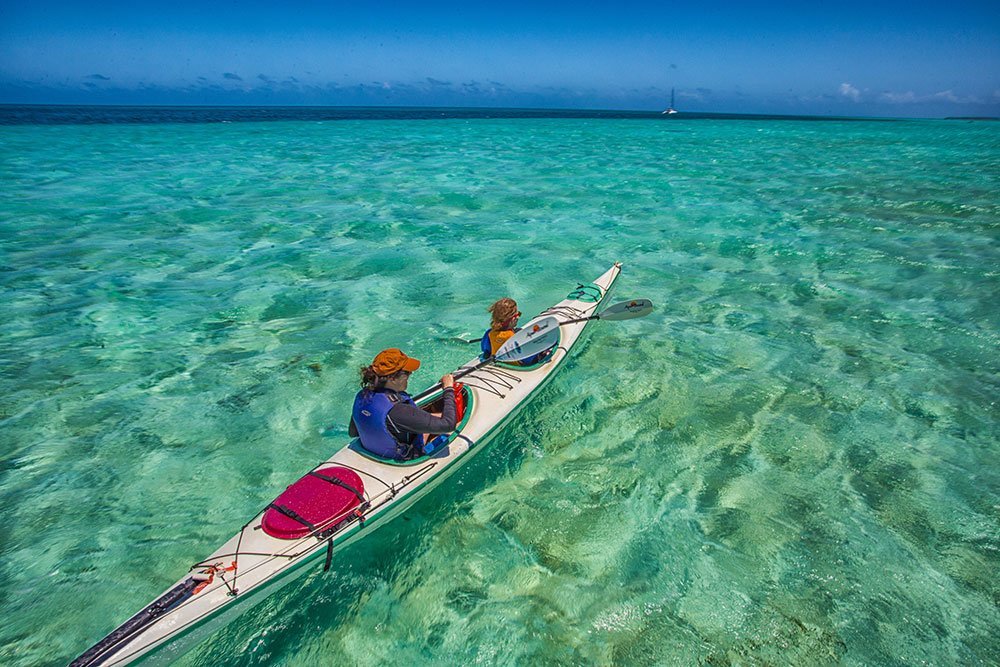 Made up of six islets surrounded by an intensely blue sea, Glover Atoll is the perfect place to tour in a transparent bottom kayak and enjoy tropical fish or turtles.
The Cockscomb Basin and Jaguar Reserve
It is the perfect setting for those who wish to see a jaguar up close at some point in their life. It is the only reserve in the world for this type of feline, so it is a must.
In addition to the Caribbean, Belize also has incredible natural reserves that are home to the Central American tapir, colonies of clipper ants, the silent jaguar, the iris-billed toucan – Belize's national bird – howler monkeys and iguanas.
Mayan treasures: Altun Ha
Belize's Mayan past has its maximum expression in archaeological sites such as Altun Ha. At the top of the Temple of the Altares de Obra, incredible views of the jungle await you. And don't miss Caracol, a Mayan settlement, or Lamanai and Xunantunich, known for their extraordinary hieroglyphs.
The Lodge at Chaa Creek is often named among or even at the top of all Belize resorts. It includes thatched-roof cottages with modern amenities, such as an infinity pool overlooking the jungle, all set within a river in a private rainforest reserve. A wide range of tours and activities are offered on-site, including horseback riding, mountain biking, hiking, canoeing, and bird watching. 
You will look forward to exploring Mayan temple sites and taking a guided tour of the Butterfly Farm, Rainforest Medicine Trail, and Natural History Center. 
The Chaa Creek restaurant offers unforgettable dinners that blend old-fashioned and contemporary cooking techniques using fresh, local produce in creative and tasty dishes.
Dazzling keys, white sand beaches, and clear waters in a dreamlike landscape. Placencia is a haven for newlyweds who want to relax after their wedding. In this small fishing village, you can practice diving, snorkeling, kayaking…, and visit its unique bars and restaurants, lined up on the shore.
What could be more romantic than you, your new spouse, and a remote private-island resort designed to indulge all of your tropical fantasies?
How can you rent your own private island in Belize?
Have you ever dreamed of having a Caribbean island completely to yourself? Of escaping to your own tropical paradise with nothing but white sand and blue water all around you? In Belize, you can live that dream without having to buy a second mortgage.
The coast of Belize is surrounded by hundreds of islands and cays that make up the Belize Barrier Reef Reserve System, the longest coral reef in the Western Hemisphere. Renting some of these islands is surprisingly affordable, especially if you gather a group of friends or family to share the costs, and if you consider that the prices include food and drinks (you won't find restaurants or supermarkets within walking distance).
The area is well known among divers for its lively underwater life: There are more than 70 types of coral and popular sights include manta rays, turtles, sharks, whales, and dolphins. But you don't need to be a diver (or even a snorkeler) to enjoy the sun, with a drink in hand, on one of these islands.
Coral Caye at Turtle Inn in Belize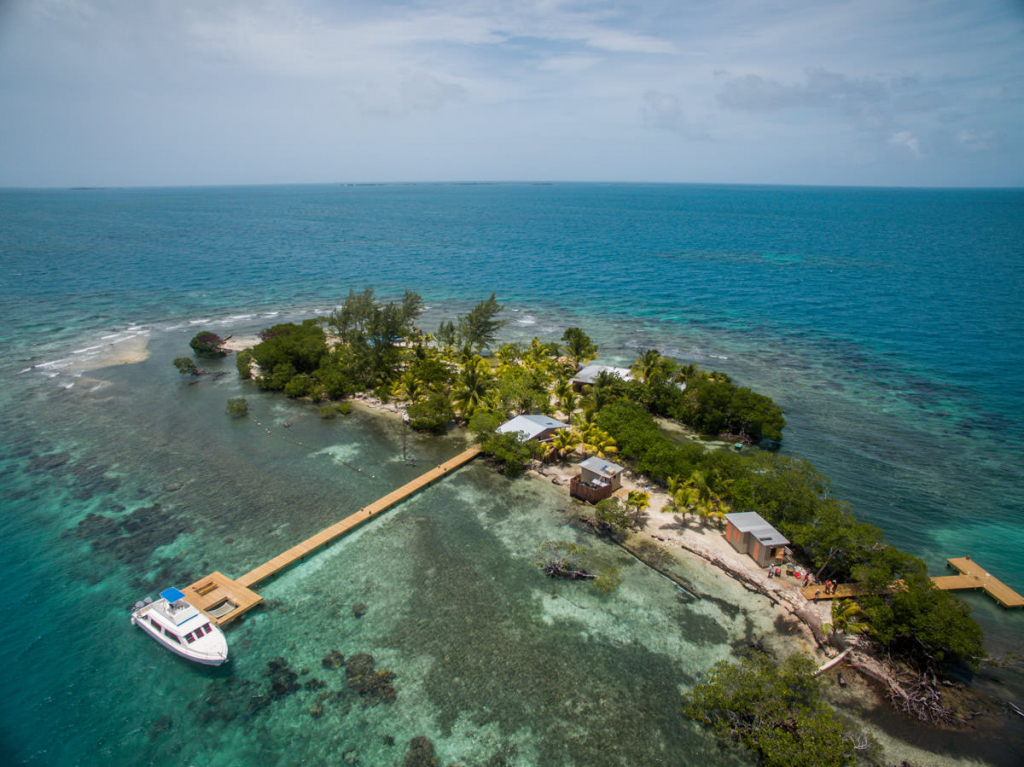 Owned by the Coppola family, Turtle Inn is a luxury Belize honeymoon resort in Placencia, Belize. Of the property's 25 ultra-luxury room options (including cabins, villas, and private homes), the most exclusive is Coral Caye, a two-acre private island located eight miles offshore. Up to 12 people can stay on the isolated island, sleep in its two eco-chic chalets, explore its coral beach and mangroves, and relax in its living room/bar/kitchen (an indoor/outdoor space, with sandy soil) or a hammock suspended over the water. 
The island is off the Belize Barrier Reef – the second largest barrier reef in the world and a UNESCO World Heritage Site – so divers have their investigative work at their disposal.
For a little more, you can book massages, a private chef for more elaborate meals, or a guided fishing trip.
Rent is $ 1,435 to $ 2,035 per night in double occupancy, with $ 200 per night for each additional guest (children under 12 stay free).
All-Inclusive Belize Honeymoon – Royal Belize
The island, a 30-minute boat ride from the resort, houses up to 12 guests and comes with two rustic-chic cabins and a grand house – a living room and dining room with an eclectically furnished indoor and outdoor sand bar on the ground. . The rental includes transportation to the island and a friendly staff that keeps the island clean and prepares meals with fresh fish accompanied by what else? Coppola wines (Sofia bubbles fit the island vibes perfectly).
For a little more, you can book massages, a private chef for more elaborate meals, or a guided fishing trip.
Rent is $ 1,435 to $ 2,035 per night in double occupancy, with $ 200 per night for each additional guest (children under 12 stay free).
Luxury
If you're looking for an all-inclusive five-star treatment, but don't want to rub shoulders with strangers at the pool or on the beach, Royal Belize might be your best bet.
Although not exactly cheap (2018 rates are $ 6,000 per night), the island hosts up to 10 people and comes with a private concierge service, a private chef and all kinds of water sports equipment: paddleboards, kayaks, snorkeling equipment, water skis and even a catamaran. There are other services, such as massages and a private yacht, that you can reserve for an additional cost.
Royal Belize features three modern villas with bright, beachy decor, plus a large palapa used as the common dining and social space. It is also a PADI five star dive resort, so it is a great haven for divers.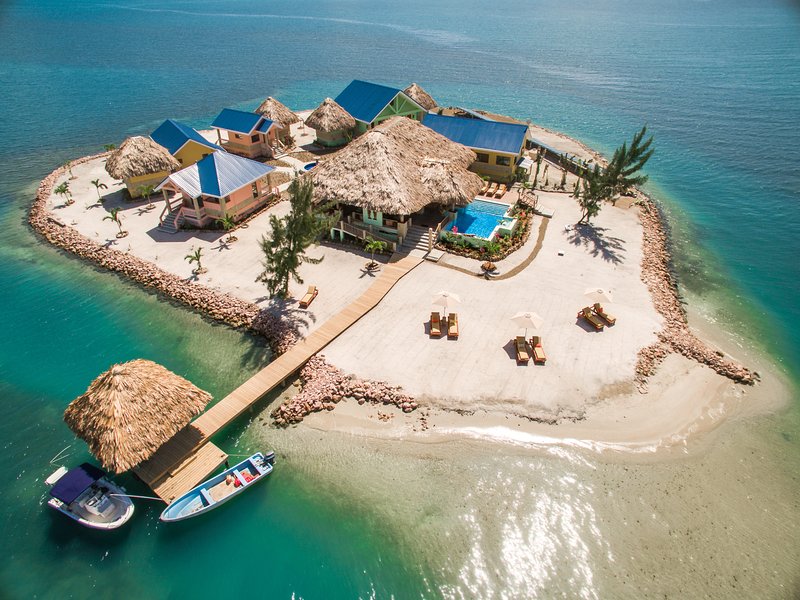 Little Harvest Caye is just a five-minute boat ride from the town of Placencia on the southern coast of Belize, which means that if the isolation on an island starts to tire you, you can return to the mainland and enjoy the nightlife at any time.
The island has five colorful suites, each with its own thatched-roof bathroom, a large common area with a kitchen, bar, and pool. It comes with 24-hour staff, a boat with a captain, and kayaks and paddleboards. A bonus for the conscious traveler: With a 45,000-watt solar system, modern lighting throughout, and ceiling fans using the most efficient DC technology, Little Harvest Caye is easily one of the greenest properties in the area.
Convinced that Belize is a unique honeymoon destination for couples? While it's time to pack your bags, go over the different tasks that you still have to do. 
Basic information for your stay
Although it was Mayan territory and explored by Spaniards in the 16th century, it was finally the British settlers who settled in the current territory of Belize. For this reason, today English is the official language, although it is possible that around half of the population also speaks Spanish.
For your expenses and purchases, the Belizean dollar is the official currency and, therefore, the one that is accepted in commercial premises, bars, restaurants, hotels and everything they require. The recommendation is that you change your currency at the border since in Belize there is no official place where you can change them.
Other options are cash withdrawals at ATMs or carrying US dollars; Although not all places accept them and the exchange rate may not be the best, with this currency it will be easier for them to obtain Belizean dollars.
Above all, make sure they change the currency in a safe place. In the capital, Belmopan, they could offer to take them to a market near the Immigration and Customs offices to carry out the currency exchange transaction. However, this is not an official exchange, so do not compromise your pocket on unreliable exchange houses.
How to Prepare for your honeymoon in Belize?

With landscapes of lush tropical jungles and pristine sandy beaches, your Belize honeymoon can only be perfect. This Central American country, neighboring Guatemala surrounded by the Caribbean Sea, has so much to offer. 
From the Belize Barrier Reef to wildlife reserves, fascinating Mayan archaeological sites to the many caves to dive in called cenotes, you'll have plenty to entertain yourself with your partner. By choosing Evaneos to help you plan your dream itinerary, you are assured of an authentic tailor-made trip that meets your requirements.
Things To See & Do in Belize For Honeymooners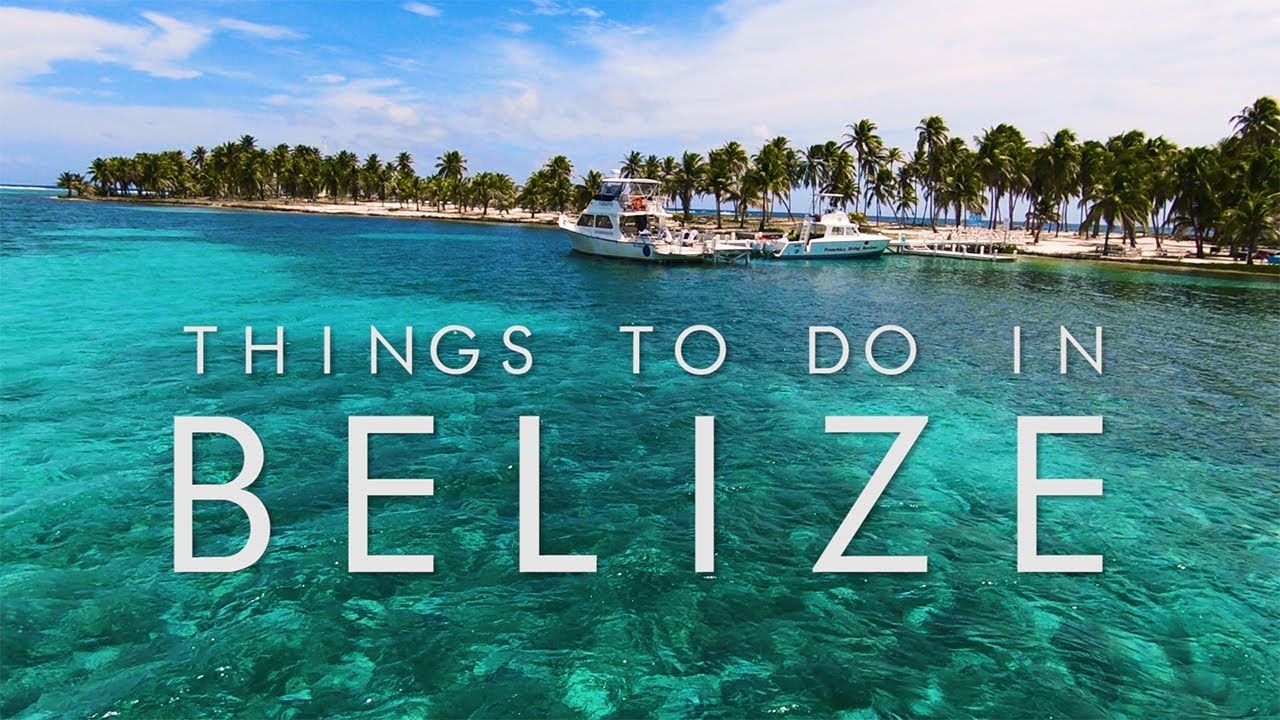 A honeymoon in Belize is to enjoy the places and to conquer new experiences. Starting with a visit to Xunantunich, the Mayan ruins, and Caracol, the kingdom was considered being the most powerful of the Mayan civilization. Nature lovers? Belize offers many opportunities for wildlife viewing. So, discover the Green Hills Butterfly Ranch and its magnificent butterflies and hummingbirds. 
Observe monkeys at Community Baboon Sanctuary and meet Caribbean manatees at Swallow Caye Wildlife Sanctuary. For a little more action, take a dip in the sea at Glover's Reef or Hol Chan Marine Reserve, two of the best diving spots in Belize. 
You will see, among other things, fish of all kinds and incredible coral reefs. And if you don't want to go too far, snorkeling already allows you to observe beautiful marine fauna.
The best time to go on a honeymoon in Belize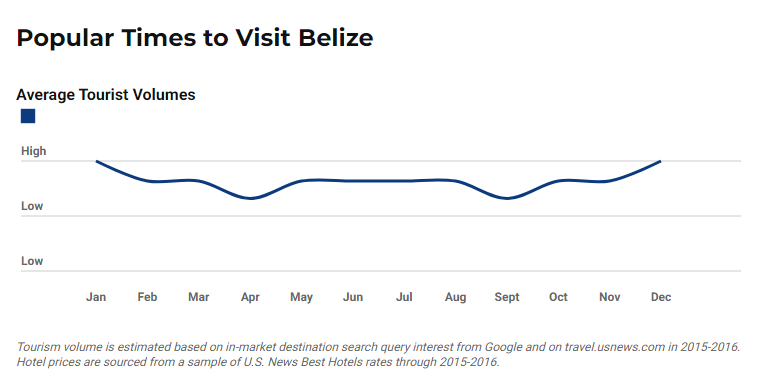 The best time to go on a honeymoon in Belize is between the months of November and May. The temperatures are more comfortable, with beautiful sunny days. During this time, you will avoid hurricanes and heavy rainfall. 
The climate will also be ideal for enjoying the beaches, practicing diving and snorkeling as well as observing the flora and fauna, hiking and visiting the Mayan remains.
It is the largest city in the country. In it you will find an extraordinary architectural and cultural heritage. The main tourist attractions are the Governor's House and the Cathedral of San Juan.
Get going to find your dream honeymoon spots in Belize and think of different original ideas to have a memorable trip. Everything will be perfect!
Belize is one of the most beautiful islands in the world and also a place was chosen by celebrities. Fortunately, in addition to luxury resorts, couples can also find cheaper accommodations, without missing an iota of beauty. 
So wait no more and explore the travel destinations in Belize, navigate the blue waters on a catamaran, and look for sea turtles. A good idea to end the day is with a cocktail at luxurious resorts, to continue planning the romantic future that awaits you.
All you have to do is pack your suitcase to rediscover all the wonders of Belize!